Your Partner in Successful Aging Communities
AgeWell Living

Here to Serve You
AgeWell Living is the industry's leading provider of luxury senior lifestyles. Our communities offer residents high-end, resort-style amenities, enriching activities, and the best care available. All this is guided by our commitment to Masterpiece Living, a research-based approach to successful aging that has shown more is possible as we age. AgeWell Living applies the principles of Masterpiece Living to provide residents with physical, mental, social, and spiritual elements that promote overall health and wellness, and help them live longer, healthier, and happier lives.
Our Vision
We will continue to create senior living communities that provide opportunities for our residents and team members to lead rich and purposeful lives while improving their vitality, engagement, and sense of meaning and purpose.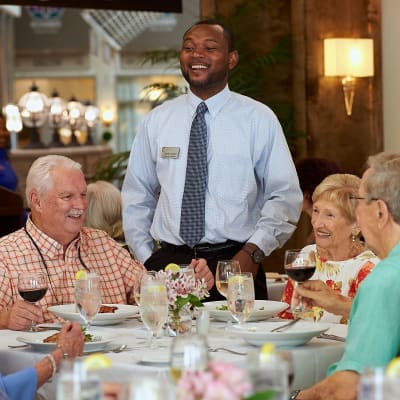 Our Mission
Create environments that promote social, intellectual, physical, and spiritual growth for our residents and team members. Create preference by delivering exceptional service for our residents and our partners. Achieve and sustain financial stability. Provide rewarding career opportunities, hire the best team members, and arm them with the tools to excel. Ignite in them the "Spirit to Serve" our communities.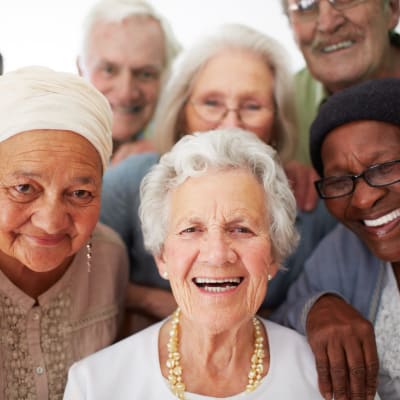 Our Values
Embrace Change - Operate with Integrity - Encourage & Support Diversity - Celebrate & Recognize Teamwork - Continuously Improve Our Approach - Promote Community Service
Live Better

Our Communities
Warm, comfortable, and inviting, AgeWell Living communities offer residents the resort-style, luxury lifestyle they are looking for. Explore our locations and find the ideal AgeWell Living community for you.
Live Your Way

Our Lifestyle Options
Depending on the community you choose, AgeWell Living communities offer Independent Living, Assisted Living, and Memory Care service options. Find your ideal lifestyle at one of our luxury senior living communities today.
"My wife and I enjoy the variety and everything is so good! The service is second to none."
Jim and Mary, Laurenceville