A Senior Living Community

We Are All About You
At First & Main of Commerce Township, we pride ourselves on our resident-centric approach to Assisted Living and Memory Care. Our sole purpose is to provide residents with everything they need to successfully age in place within a culture of accomplishment.
Our caring and professional staff members offer every resident the personalized care they deserve. By supporting them to their highest level of independence, we help them grow their self worth and sense of accomplishment with every task and activity they successfully complete. We'll take care of the housekeeping, laundry, and even the transportation and cooking, you just focus on being you.
/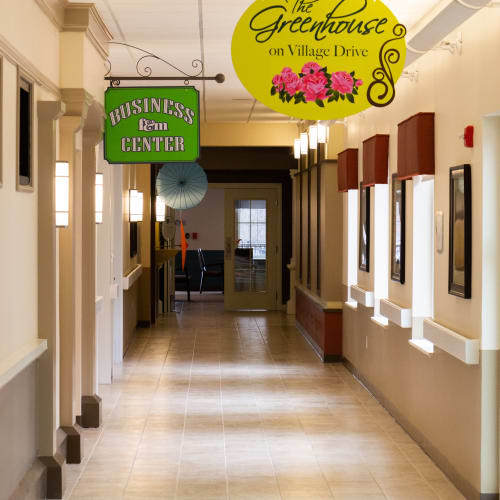 /
/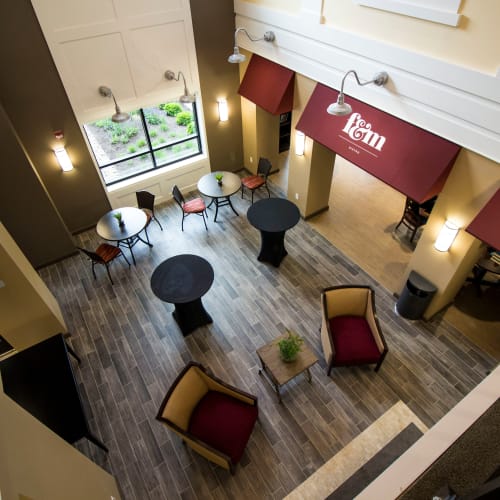 /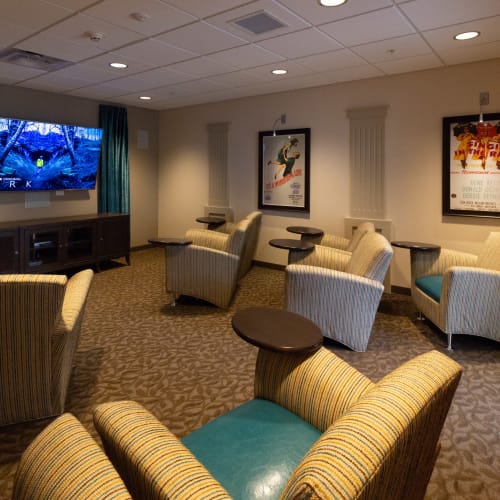 /
/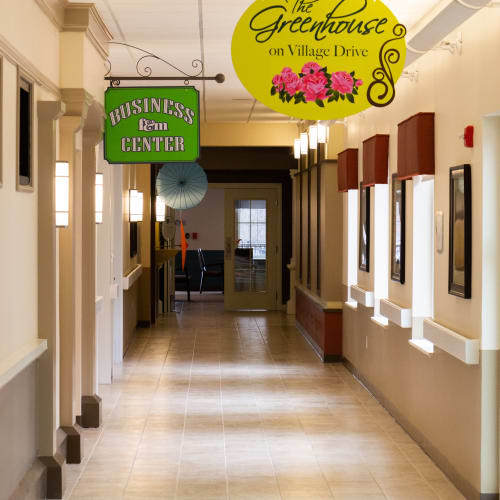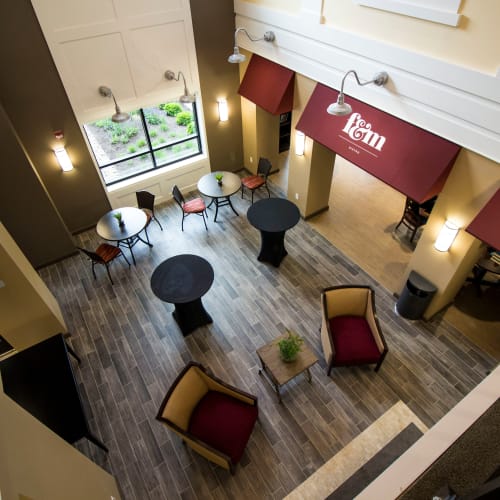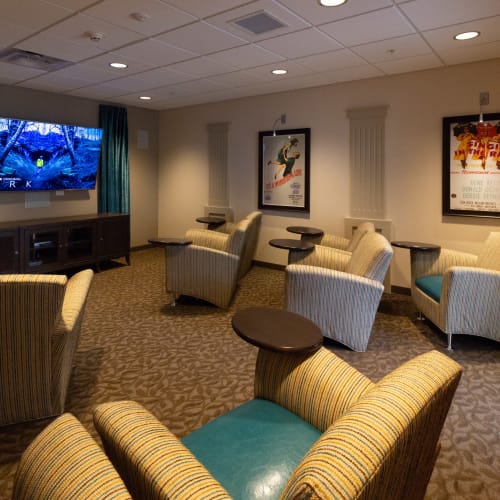 So Much to Love
Our Commerce Township, Michigan, senior living community is always aflutter with engaging activities in our inviting shared spaces, and our private apartments offer the upscale finishes you're looking for. Here is just a taste of what you will find at First & Main of Commerce Township.
Main Street with Town Hall, Theatre & Goldies Bistro
Masterpiece Living-Accredited Community
Fitness Center with Classes
Full Kitchens with Granite Countertops
Restaurant-Style Dining
Healthy Living Lifestyle
Surrounded by Beautiful Woodlands with Walking Trails
Hair Salon
Courtyard
Building & Grounds Security
Love Your Life

The Masterpiece Lifestyle
Seniors still have a lot of living to do, they only need the right kind of lifestyle. In fact, studies have shown that through continued physical, mental, social and spiritual growth, seniors can live happier, healthier lives.
As a Masterpiece Living-accredited community, we can help! Our daily calendar is packed with all kinds of activities. From monthly resident council meetings to weekly Wine & Cheese gatherings and religious services to daily fitness classes, brain games, and much more, there's something fun and engaging here for every taste.
A longer, healthier life is possible when you come home to First & Main of Commerce Township. Imagine the possibilities.
Dining

A Toast to You
There's no greater measure of a community than the quality of its meals. At First & Main of Commerce Township, we believe this is one of many areas where we truly shine. Whether you join us for breakfast, lunch, or dinner, you will be greeted by a delicious, nutritious meal created by a professional culinary team and presented by service staff who would not be out of place in a 3-star Michelin restaurant. We would be truly honored to have you at our table.
Sample Menu
Soup of the Day or Caesar Salad
Broccoli Cheddar Soup
Entrée Options
Haddock Florentine with a white wine lemon reduction
Prime Rib of Beef with Horseradish Sauce
Sides
Roasted Red Skin Potatoes
Asparagus
Dessert
Cannoli
Homemade Lemon Meringue Pie