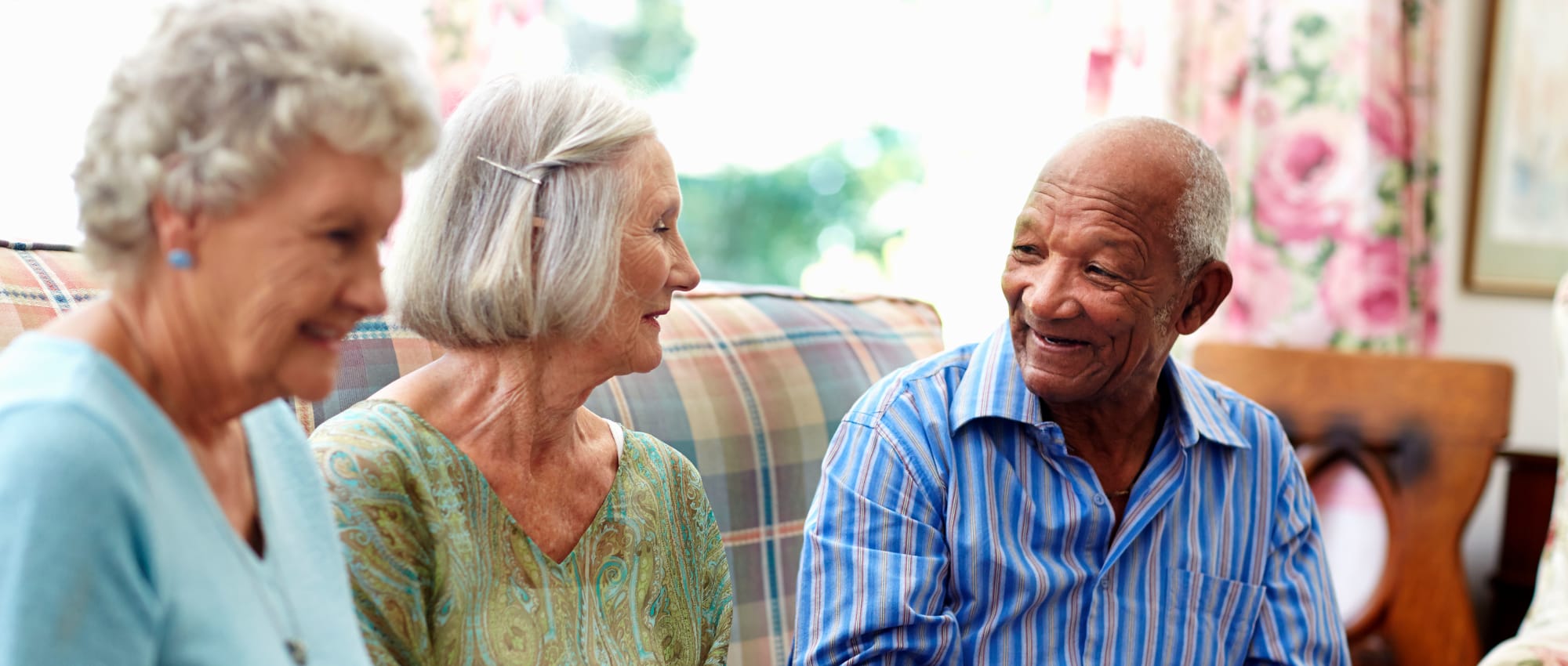 Memory Care

The Right Care & Support
Your loved one has lived a full, rich life and they deserve the best care available. At First & Main of Lewis Center, we are committed to helping every resident age successfully, no matter where they are on their life's journey.
Our specially trained caregivers work closely with you and your loved one to develop a personalized care plan that includes our innovative Memory Care programming, specialized therapies, enriching activities, and a supportive helping hand whenever it's needed. An Alzheimer's or dementia diagnosis doesn't have to define your loved one or the person they will become. With the right care and support, we know your loved one can continue to grow, find new joy, and build strong, new relationships.
All About You

We Support Every Resident
Your loved one's only job at First & Main of Lewis Center should be engaging in activities and building new connections. Our caring team takes care of the rest, providing assistance with all the activities of daily living and offering a helping hand with other tasks whenever it's needed. Our team also takes care of housekeeping and even the laundry. Plus, scheduled transportation is included, perfect for doctor appointments and organized off-campus community events.