A Senior Living Community

We're Here to Serve You
First & Main of Lewis Center offers an Assisted Living and Memory Care experience like no other. Our elegant community feels like a modern high-rise, complete with upscale finishes and resort-style amenities. At the same time, it's warm and inviting and staffed with an amazing team committed to providing excellent care and service.
Our helping hands don't stop with personalized care and assistance with the activities of daily living. We also take care of once-burdensome tasks like home maintenance, all of the yard care, housekeeping, and even laundry. At First & Main of Lewis Center, all of your time is for you, to use as you choose. From socializing to an exercise class to reading a favorite book alone in your room, you decide what each day looks like.
/
/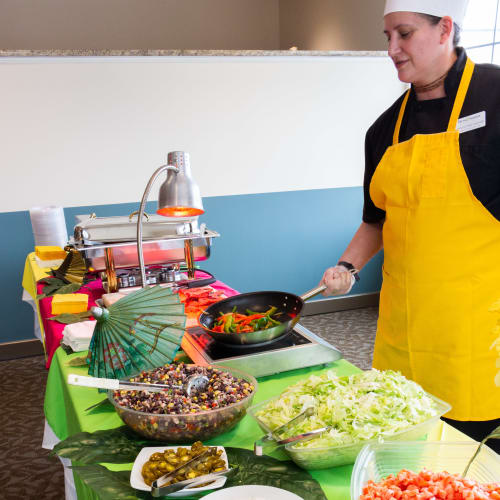 /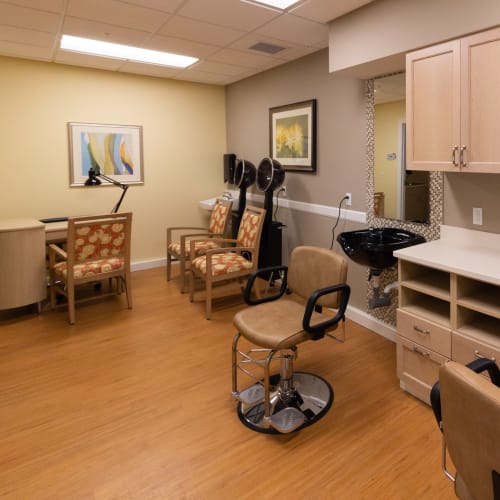 /
/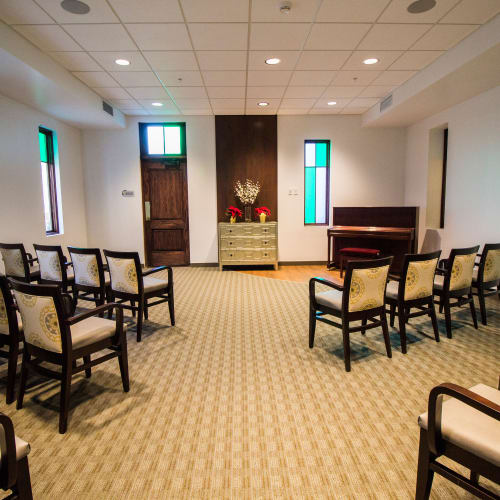 /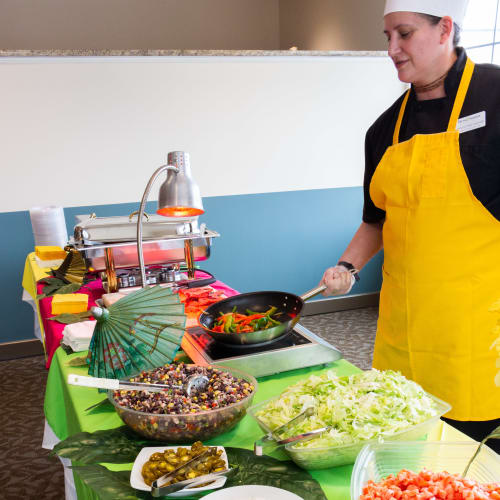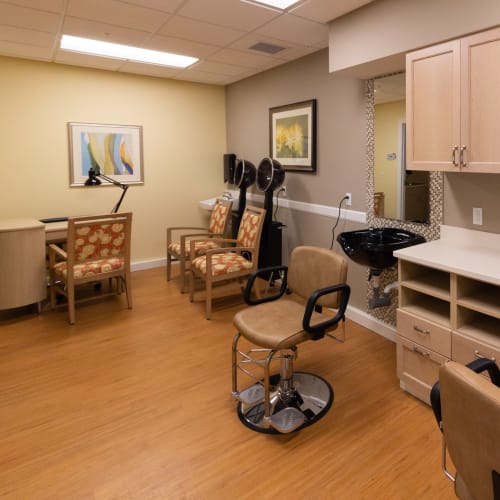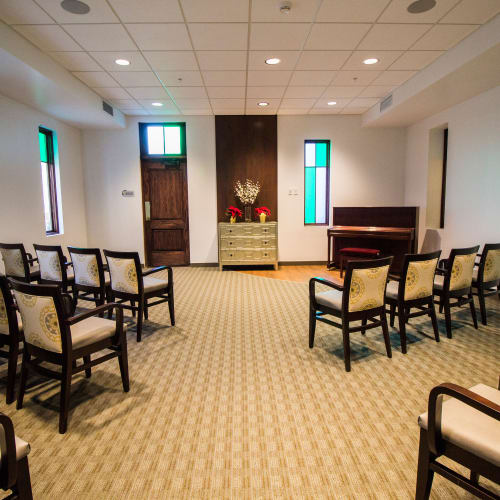 Next-Level Amenities
The resort-style experience at First & Main of Lewis Center includes bright and friendly gathering spaces and a variety of ways to find joy in each day. Some of our features and amenities include:
Fitness Center & Yoga Studio
Large Kitchenettes with Granite Countertops, Custom Cabinetry & Energy-Efficient Appliances
Transportation for Outings & Appointments
Pet Friendly
Courtyard & Walking Trails
Restaurant-Style Dining Room & Bistro
Healthy Living Lifestyle
2 Salons
Movie Theatre
Building & Grounds Security
Close to Polaris Fashion Place for Dining, Shopping & Movies
Master Better Living

An Ideal Lifestyle Awaits
Not only does our upscale senior living community in Lewis Center, Ohio, offer a variety of unique amenities designed to help you have fun and be social, First & Main of Lewis Center also actively works to add fulfillment to your life. By partnering with Masterpiece Living, we bring our residents physical, mental, social, and spiritual programming designed to maximize their potential.
Studies have shown that by focusing on a holistic wellness that engages each of these elements, people can age more successfully and lead longer, healthier, more fulfilled lives. That's the Masterpiece Lifestyle, and at First & Main of Lewis Center, our entire culture is based on this idea.
When you or your loved one joins our vibrant Assisted Living and Memory Community, they take the first step toward maximizing their own potential. And, trust us, there's nothing better than being the best you can be.
Dining

Take a Seat at Our Table
The greatest relationships are often galvanized around the dining table. That's why First & Main of Lewis Center is committed to making every meal delicious and nutritious. When breakfast, lunch, and dinner always exceed your expectations, you can put your energy into entertaining. Tell your favorite stories. Give your favorite toasts. Let us worry about making sure the meal is perfect.
We look forward to serving you!
Sample Menu
Soup of the Day or Caesar Salad
 Broccoli Cheddar Soup
Entrée Options
Haddock Florentine with a white wine lemon reduction
Prime Rib of Beef with Horseradish Sauce
Sides
Roasted Red Skin Potatoes
Asparagus
Dessert
Cannoli
Homemade Lemon Meringue Pie