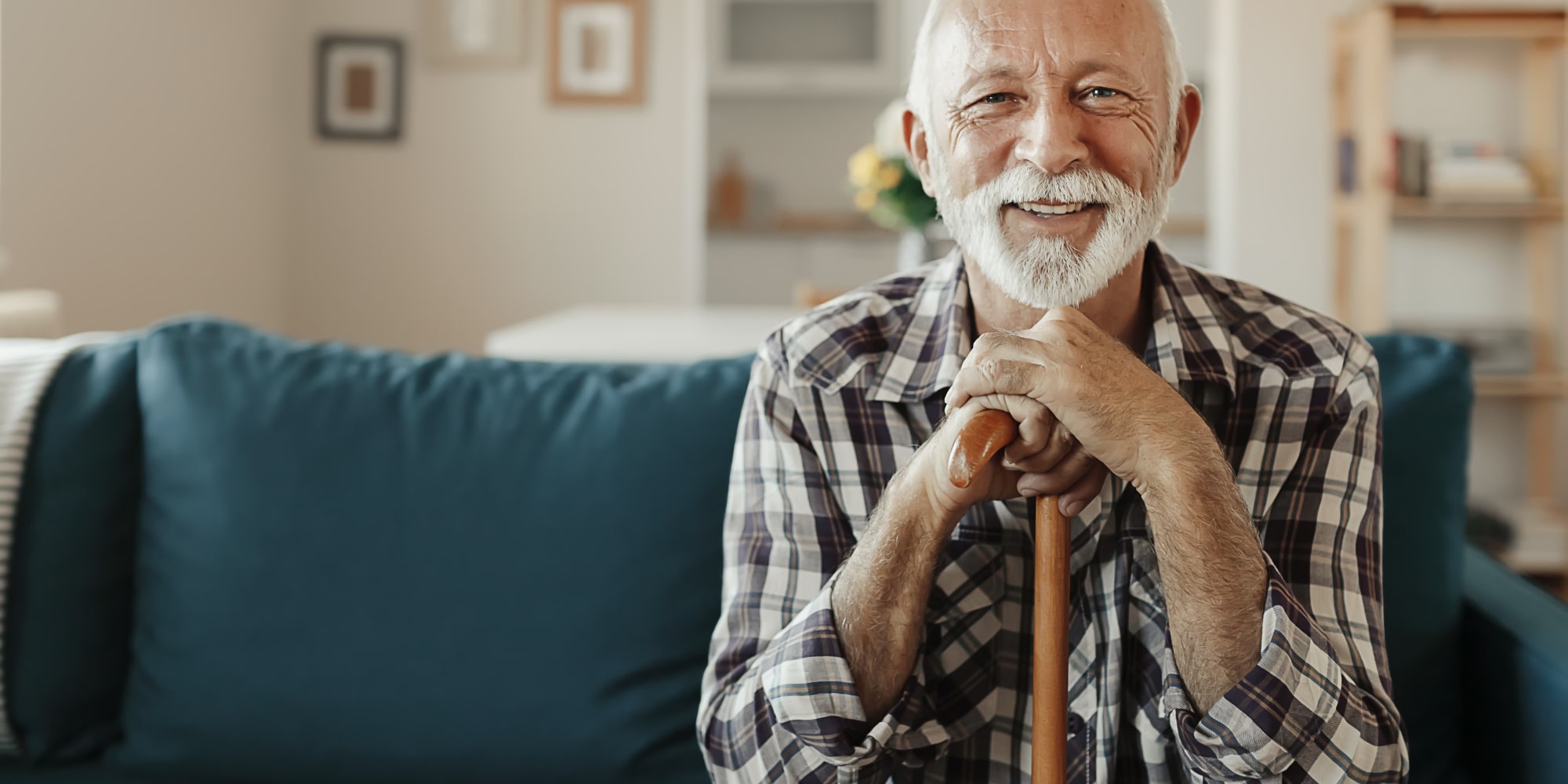 Beyond the Expected
An AgeWell Living Community
First & Main of New Albany

Welcomes You Home
At First & Main of New Albany, each and every day is designed by you. Experience the charm of downtown New Albany. Or simply sit and take in the sounds and sights of nature right here at home – alongside a community of neighbors. You choose. With a collection of exceptional amenities, programming catered to a variety of interests, and a woodsy setting rich in natural beauty, our New Albany, Ohio, is your destination for better living in Franklin County.
Make the next chapter of life's journey a masterpiece at First & Main of New Albany. With elements designed to elevate residents' physical, mental, social, and spiritual well-being, AgeWell's spin on senior living is all encompassing. We bring the time-tested Masterpiece Living approach to life with our highly individualized support, signature hospitality, and a culture of camaraderie that promotes personal growth.
Come see First & Main of New Albany for yourself. Call today to schedule your tour.
Assisted Living
As you age, it's only natural to need a hand now and again. First & Main of New Albany's Assisted Living offers the helping hand you or your loved one needs to live your best life. Our caring team takes care of life's little details, freeing you up to enjoy all our New Albany community has to offer.
Memory Care
Compassion is at the heart of AgeWell's approach to Memory Care. From personalized care plans to innovative Memory Care therapies and holistic programming that enriches the spirit, First & Main of New Albany puts residents first. We are here to help your loved one experience the highest quality of life.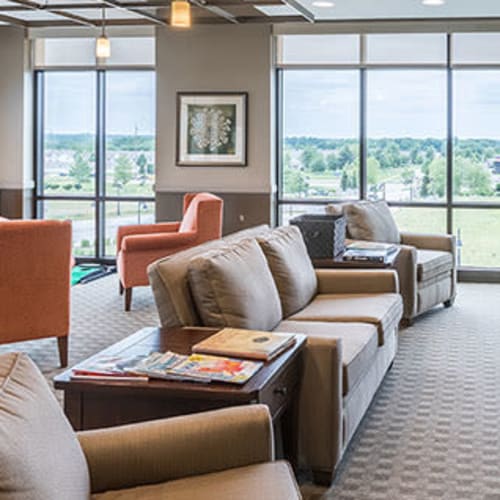 /
/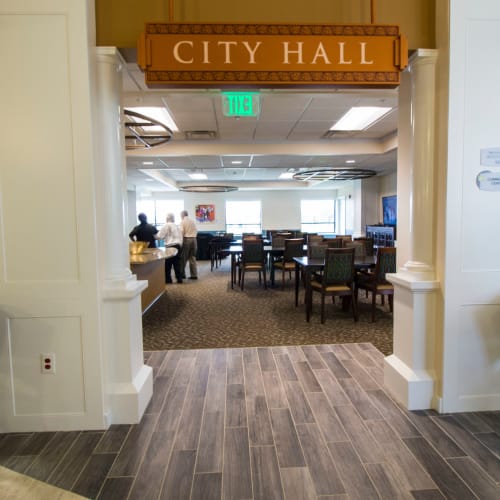 /
/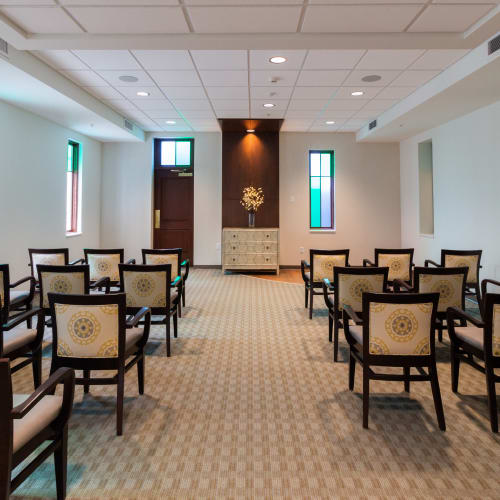 /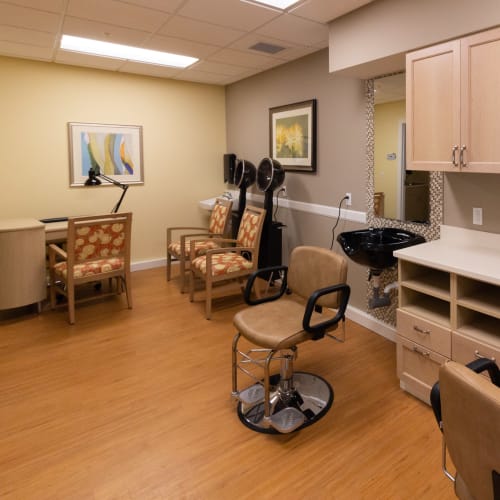 /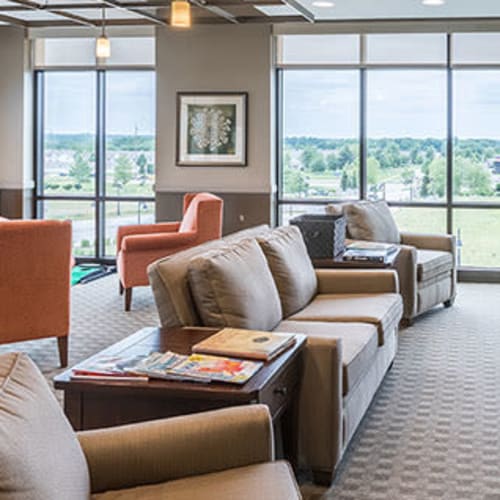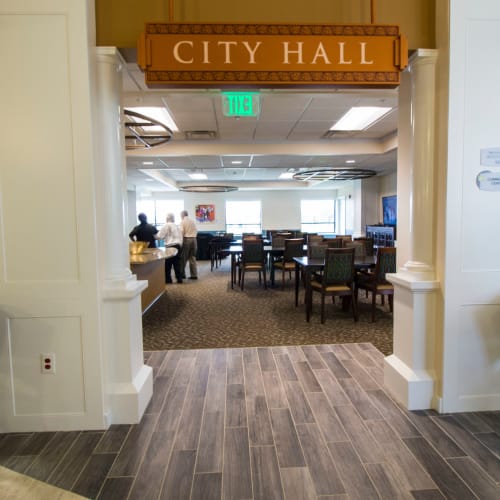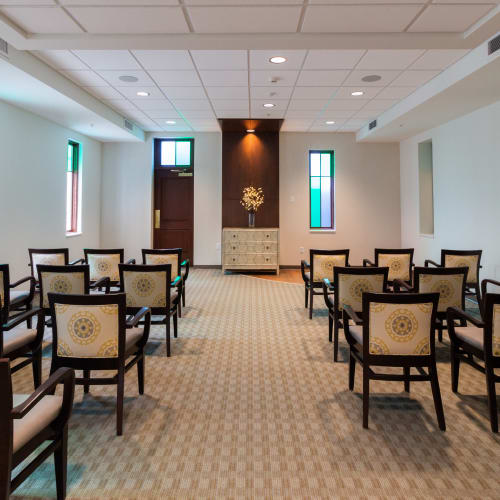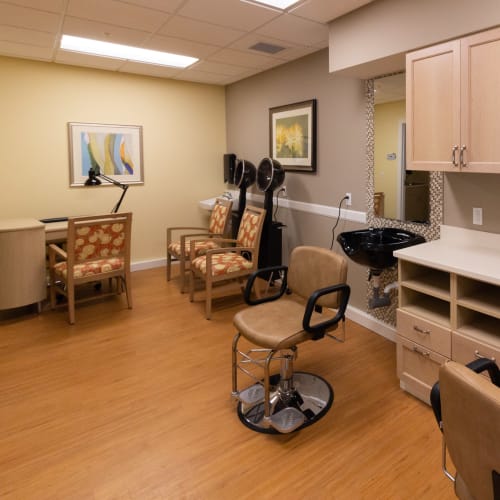 Luxury Living

Put Yourself in the Picture
Picture the good life at First & Main of New Albany. Our luxury community is beautiful inside and out, from our stately brick architecture and the natural beauty of New Albany to amenities and services like the fitness center and restaurant-style dining. Click through the photo gallery to see what makes life at First & Main of New Albany so good. Then schedule a tour and check it out up close.
Amenities

Live Your Best Life
Live where the days are yours to structure as you see fit. Drop into the beauty salon for that boost of confidence that comes with looking your best. Put in time on your latest big project at the workshop. Catch a movie at the theater. Stroll the shops. It's all right here in our full-service, luxury community that feels a lot like its very own city. Schedule a tour and see it for yourself.
At Home in

New Albany, Ohio
First & Main of New Albany brings the best of charming New Albany, Ohio, to your doorstep. This quaint suburb in the outskirts of Columbus has a lot to offer, including a picture-perfect setting teeming with natural beauty. From a spectacularly scenic trail system to the beauty of Blacklick Creek and the city's idyllic wetlands, you don't have to look far for inspiration each and every day.
Downtown New Albany's charming streets offer a different kind of escape, with a lively assortment of restaurants and boutique shops. We're also near a variety of health facilities for quick transportation to doctor appointments.
And, of course, there's plenty to keep you occupied right here at home, including a beauty salon, movie theater, and garden center, First & Main of New Albany is like a city within a city.
Ready to see more of First & Main of New Albany and New Albany? Contact us today to schedule your tour.
"Dr. Kahn commends Masterpiece Living for its extensive, evidence-based approach to its mission of enabling people to live their fullest, best lives."
Find

Your Calling
If you want to pursue a career centered on serving others, we want to talk to you. First & Main of New Albany is always on the lookout for compassionate individuals who are passionate about providing exceptional service and care. We strive to create an atmosphere that paves the way for social, intellectual, physical, and spiritual growth. Take a look at our job openings on our Careers page.