An AgeWell Living Community
Resort-Style Waterfront Living
The Chamberlin

Luxury Living with Views of the Chesapeake Bay
Take in the magnificent view from The Chamberlin, the jewel of luxury senior living in Hampton, Virginia. Our Independent Living community which is conveniently located near the VA hospital overlooking the Chesapeake Bay offers spacious, elegant private apartments with soaring ceilings and picturesque views. A maintenance-free lifestyle means you'll never again spend an afternoon paying utility bills or mowing the lawn. All-inclusive senior living at The Chamberlin frees you up to pursue your passions and discover new ones on the horizon.
As an AgeWell community, we follow Masterpiece Living's research-based approach to successful aging, which encourages continued intellectual rigor, physical strength, lively social engagement, and spiritual growth at every age. There's an art to living well. Live your own masterpiece at The Chamberlin. 
Contact us today to schedule your tour. We look forward to meeting you.
Independent Living
Explore the limitless possibilities of a maintenance-free lifestyle with world-class dining and resort-style amenities at our fully renovated senior living community. Flexible month-to-month leasing and no costly buy-in puts waterfront luxury living well within reach.
Steeped in History. Utterly Contemporary.

Hampton, Virginia
Welcome home to The Chamberlin. Our Independent Living community boasts a fabulous waterfront location in Hampton's beautiful Fort Monroe neighborhood. Iconic landmarks abound, including the Old Point Comfort Lighthouse and Fort Monroe National Monument. Our own stunning building, fully renovated for modern comfort, is listed on the National Register of Historic Places. 
Our neighborhood presents endless opportunities to expand your knowledge, pique your curiosity, and simply relax and enjoy your surroundings. Among nearby points of interest, the Hampton University Museum and the Virginia Air & Space Center are treasures to return to again and again. Stroll the boardwalk at Outlook Beach, or spend the afternoon in beautiful Colonial Williamsburg's Merchants Square, with its boutique shopping and award-winning restaurants that surround the stately William & Mary campus. 
Reminiscent of a Norman Rockwell scene, our setting evokes a deep sense of history and tradition while keeping a fresh perspective. Come claim your spot at The Chamberlin, and place yourself on the doorstep of a lively neighborhood rich with adventure, beauty, and all the comforts of home.
Schedule a visit today, and we'll be delighted to give you the grand tour of our Fort Monroe neighborhood!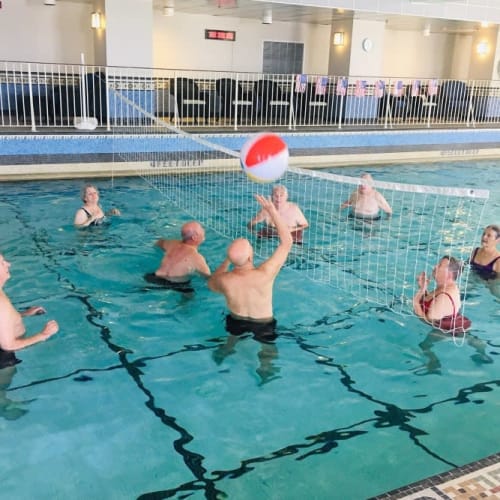 /
/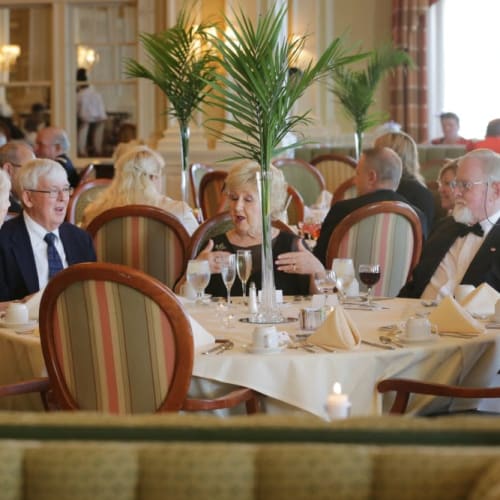 /
/
/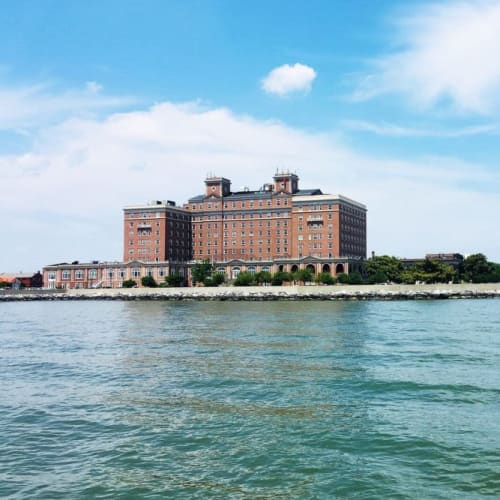 /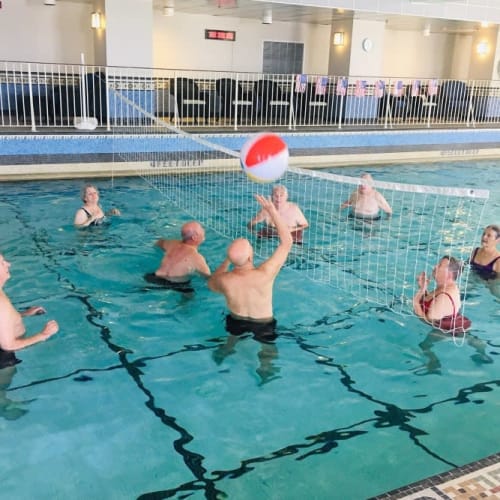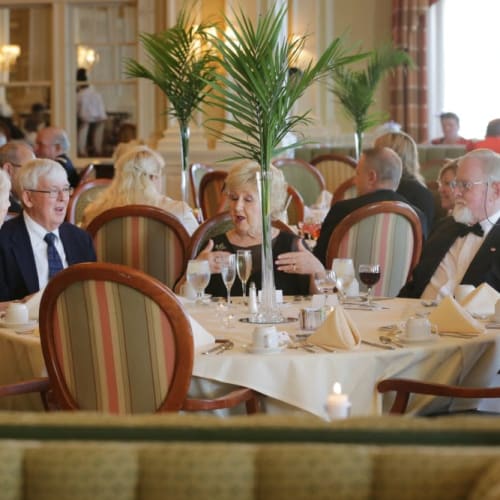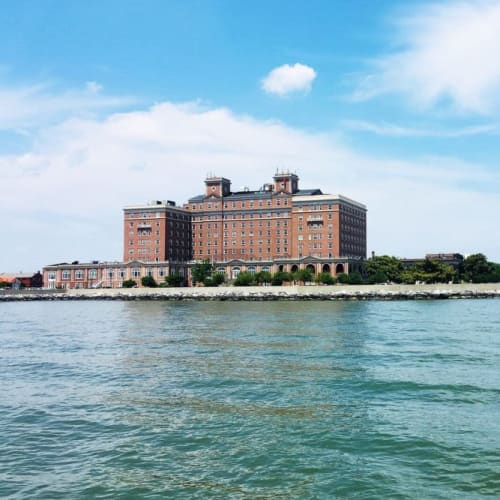 A Step Above the Norm

Live Every Day to the Fullest
The luxury lifestyle you deserve is waiting for you at The Chamberlin. Our Hampton senior living community offers distinctive Beaux Arts-style architecture and a full menu of services and sophisticated amenities, with a warm and caring team to welcome you home. Dine sumptuously, dive into the action, and spend the day exactly as you wish, in a delightful setting among friends. Take the photo tour to get a glimpse of good living with a view.
Amenities

Masterfully Crafted & Curated
Embrace the day with resort-style amenities at The Chamberlin. We cater to you with chef-prepared meals served in our multiple dining areas, a fully equipped fitness center with classes and wellness programming designed exclusively for senior health, an indoor pool, and of course, a premier location in historic Fort Monroe, right on the Bay. There's always something enticing on the calendar, and plenty of time to skip the activities and relax with a book in the solarium. Get in touch to arrange your visit today.
"Dr. Kahn commends Masterpiece Living for its extensive, evidence-based approach to its mission of enabling people to live their fullest, best lives."
Careers That Make A Difference

Join Our Family
Are you a natural force for good, ready to take your career in senior living to the next level? We enthusiastically support AgeWell team members to pursue the same course of social, physical, intellectual, and spiritual growth we promote in our residents. Join a team that cares about your goals, and you, and make your next great career move to The Chamberlin. Visit our Careers page to learn more about current job openings and opportunities.